---
Management
More than 20 years of IT experience.
Infopark powers great websites
The Infopark AG was founded in 1994 by Stefan Krause and Bernd Völcker in Berlin and develops software for great websites. About 70 employees - a good two-thirds of them are college graduates - are committed to the success of companies and institution in Germany and abroad.
Infopark has been accompanying companies and institutions in raising their online flags and helping customers to enjoy the web. More than 600 installations and more than 60,000 users of Infopark solutions clearly prove where the future lays: Digital information and direct communication.
Companies and organizations from every sector count on our solutions: From the concept to the design to their programming - together with our partners we provide high-quality service to customers from every sector and produce professional websites.
Executive board
The company founders, Stefan Krause and Bernd Völcker, are InfoparK AG's Executive Board. The two Internet professionals have known each other since their schooldays in Kiel and can look back on more than 20 years of IT experience. They have developed numerous innovations and launched them in the software market.
---
Stefan Krause
Product Development, Professional Services and Finances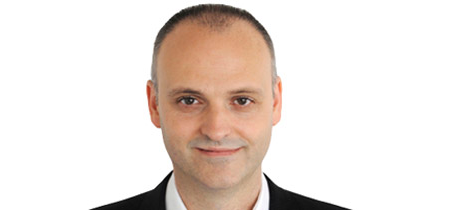 Stefan Krause holds an MSCS and has more than 20 years of experience in the development of Internet-based software and services as well as in the finances of software companies. The founder and Executive Director of Infopark AG is a member of the "Standards and Architecture for eGovernment Applications (SAGA)" at the German Administration for Information Technology.
Everything is in flux. For us that means adapting our customers' processes to meet the new requirements. For our customers that is a matter of continuity, not throw away solutions with a short lifecycle.
Bernd Völcker
Web Projects, Content Management, CRM
Bernd Völcker has an MBA from the Free University of Berlin, did a masters in computer science at the San Francisco State University and is a certified EDP expert.
The founder and Executive Director of Infopark AG is a member of various associations, including the Board of BITKOM and a member of the IHK Berlin General Assembly.
Customers prefer the Internet for their entire customer relationships. This represents an opportunity for companies to follow their customers and to establish a dialogue with them in the web.
---
Directors
Jens Enders
Solutions & Services
The former member of the Advisory Board has an MSCS. He assumed the function of Director Solutions & Services in 2009 to handle the growing demand for services.
Guido Steenkamp
Solutions & Services
Guido Steenkamp holds and MBA and for 10 years has been handling customer projects at Infopark. He sets up suitable teams for technical assignments and project management and then coordinates their work.
Thomas Witt
Product & Business Development
---
Thomas Witt has been involved in Internet technologies since 1990 and has personally advised customers for years. Since 1997 he has been responsible for strategic-technical decisions for Infopark's products.
Advisory board
Professor Dr. Jens Poll
Chairman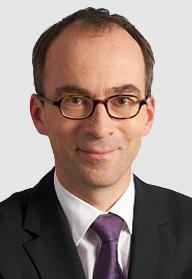 The tax attorney and auditor is a partner at RöverBrönner KG in Berlin and is also a professor at the University of Ulm.
Dr. iur. Rolf Ascherman
Deputy Chairman
The attorney for commercial and corporate law has worked for years in the commercial and legal management of media companies. He also sits on the advisory boards of a number of major companies and SMEs in the fields of technology, media and finance.
The tax attorney and expert in capital market questions has years of experience in the field of mergers and acquisitions, going public, structured finance and corporate restructuring.